---
6" Jointer $100, two power machine stands $10.
---
6 inch Craftsman Jointer, extra set of knives, call
---
Jackson Auto-Darking welding helmet, excellent condition, lots of adjustments to fit everyone's needs, asking $75.00 OBO, contact Bob.
---
SKILSAW MAG77tm-magnesium construction, 15amp, 71/4" worm drive saw, excellent condition, used once, asking $160 OBO, contact Bob.
---
20" Masonry Block Saw, 220 Electric. Call
---
For Sale Delta 40-560 Scroll Saw- see on You Tube. PH 719-289-5725
---
1 ton hoist used once New $179.00 selling for $100.00 no taxes Call or text
---
Toolbox for full-size pickup. Diamondplate with 2 doors. Delta brand. $75
---
Book - "How to Run a Lathe", South Bend Lathe, Inc. Revised Edition 55, 1958, $20.00. Book - AISC Manual of Steel Construction, Ninth edition, very good condition, $25.00 Call Mike
---
central machine 16 inch scroll saw. hardly used like new. $25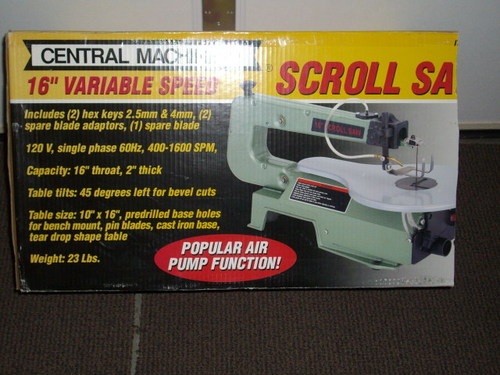 ---